Should you wish to prepare Claypot chicken rice at home, it could be easy to done with a electronic rice cooker. In order to enhance the fragrance, you can add the Hua Diao Jiu (Chinese Wine) or salted fish.

Ingredients:
2 Chicken Drumstick,Chopped
1 Wax (Chinese) Sausage, Sliced
4 Mushroom
2 Cup Rice
Suitable Amount of Water for 2 Cup Rice
For the marinade:
1 Teaspoon Bean Sauce
1 Teaspoon Black Bean Sauce
1 Teaspoon Oyster Sauce
Method:
| | |
| --- | --- |
| Mix the chicken thigh together with the marinade ingredients and leave to marinate for at least one hour. | |
| Cut the wax sausage into sliced. | |
| Soak mushrooms in hot water for about 30 minutes and cut into pieces. | |
| Add the marinated chicken, mushroom and the rest of the ingredient into the electronic rice cooker. Cook with the rice function. | |
| Dish and serve hot. | |
Note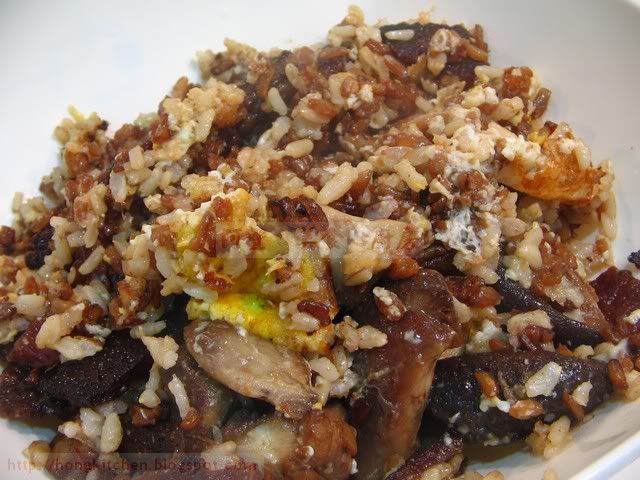 It is optional to add a egg when the rice is done.

3 2 1 Camera